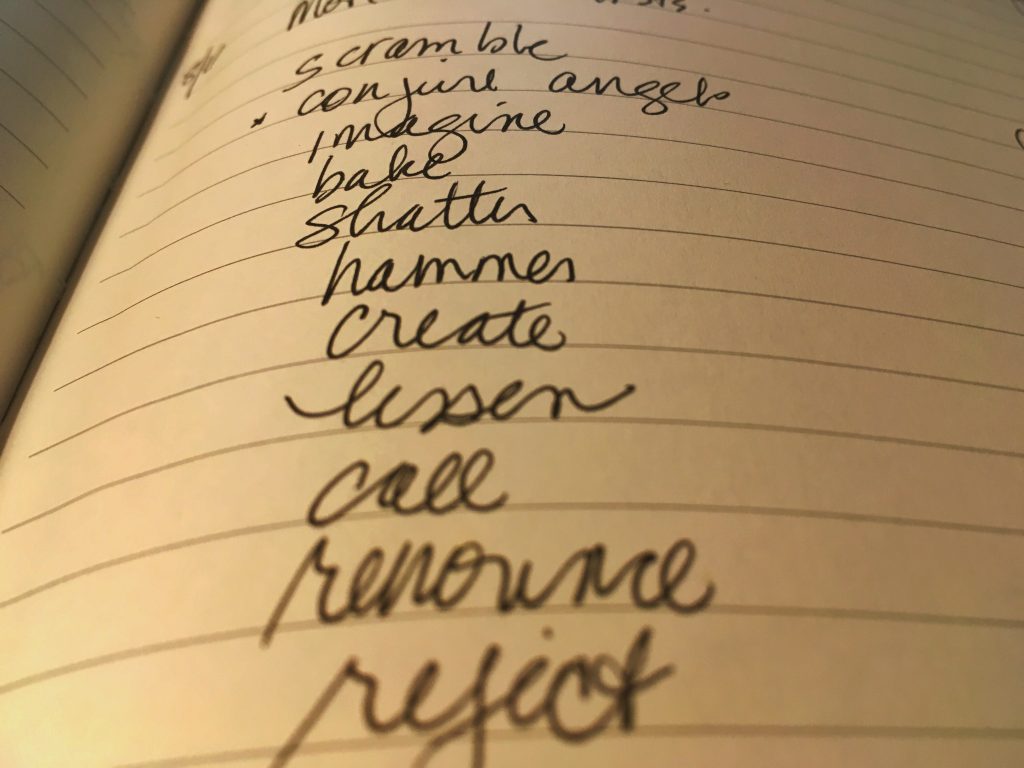 Love of words, love of language is one of the main reasons I write. For me, it's so much fun to create imagery that is fresh and new.
Because beautiful imagery is a thing that inspires me, when I find my writing energy lacking, I've learned to go back to my first love – words. So, I read poetry. And I reread a book that has inspired me for over a decade: "Poemcrazy" by Susan Goldsmith Wooldridge. She loves words, too.
Several months ago, I ran across this fun writing exercise: making a to-do list. This was inspired by Joe Wenderoth's poem: Things to Do Today. 
Making a to-do list is a way to search for strong verbs and combine them with objects that we might not normally combine them with. It's a creative exercise for the poetic mind. This exercise helps us write fresh imagery.
Create a list of strong verbs. Then find unexpected objects to go with them. It's just fun to play with words.
Here are two to-do poems I've written using this exercise:
TO-DO LIST #1
Decide: church or state
Be in the wrong place
Hoard optimism
Act like a very tall city
Have regrets
Speak to the clouds
Hold the silence
Have exact change
Remove nitrates from bacon.
TO-DO LIST, Saturday
Release hostages
Bust ghosts
Vote for Pedro
Pacify the baby
Renegotiate climate change
Sink to a new low
Acquire disdain
Confess sins
Climb every mountain
Ford every stream
Conjure angels
Stop the wind
~ Cheryl Unruh