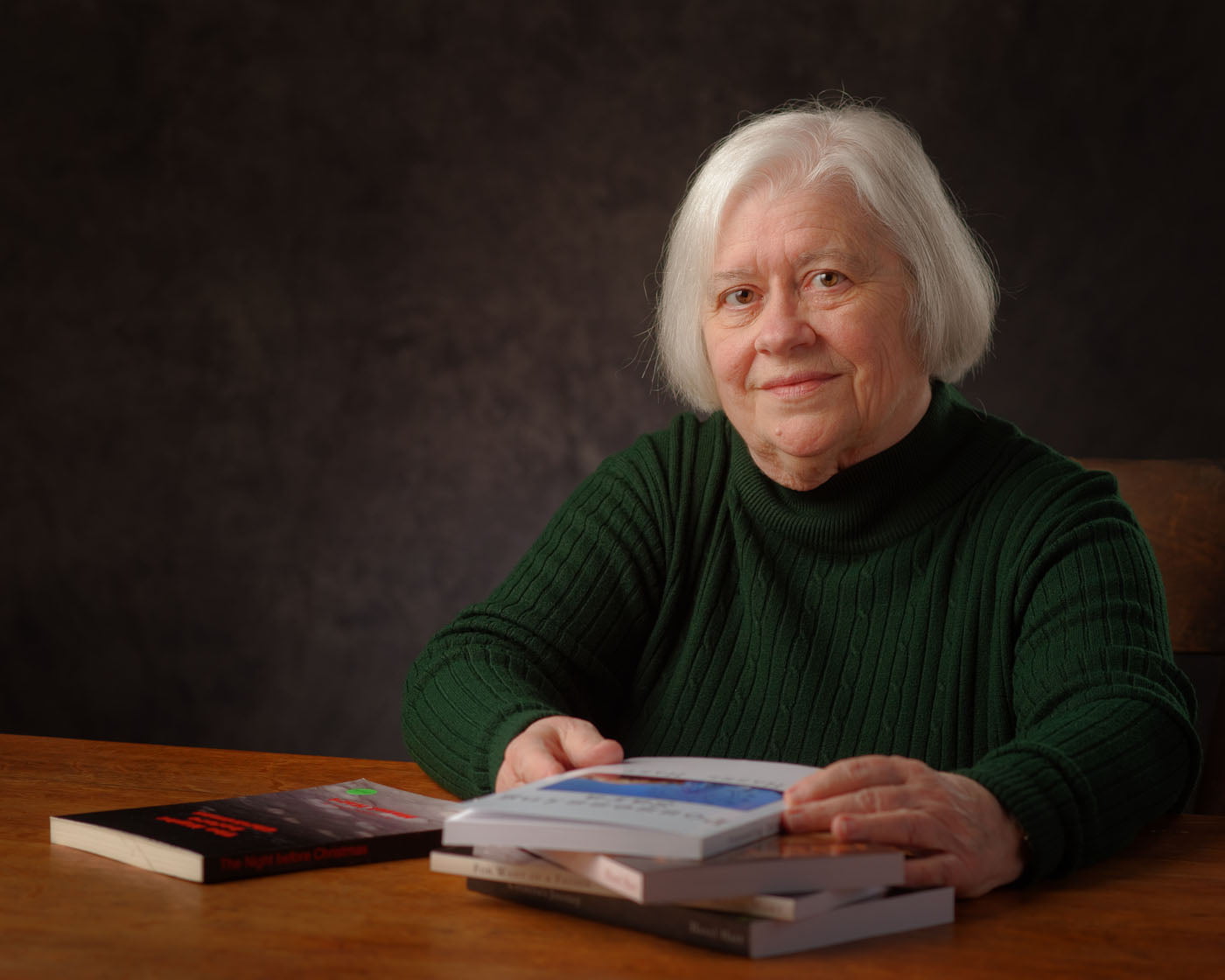 Hazel Hart is a novelist. She writes both historical and present-day fiction. Because she understands human nature, she creates characters a reader can believe in. One thing I love about Hazel is her dedication to writing. She's at her desk every morning putting words on the screen. She is a steady and true writer and I admire both her storytelling and her craftsmanship. Hazel is a member of our Emporia Writers Group and the Kansas Authors Club. 
1) Tell us about yourself, Hazel.
By the time I was fifteen, I was married and had a baby. Then I started asking myself what I wanted to be when I grew up. The answer was journalist, so I passed a GED test, received a high school equivalency diploma, and enrolled at Butler County Community Junior College (Now Butler Community College) in El Dorado, Kansas. After earning an associate's degree, I moved to Emporia to complete a four-year degree in education. You see, I allowed a college adviser to convince me that teaching would be a better career field for me, so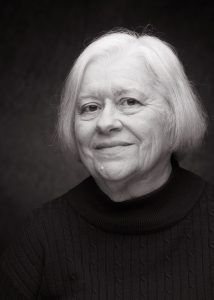 I majored in English and graduated with a Bachelor of Science in Education degree from Emporia State. I began classes toward a master's degree in English, but put that on hold for my first fulltime teaching job at Abe Hubert Junior High in Garden City, Kansas.
After five years in Garden City, our family moved back to Emporia, and I finished my master's degree while teaching high school in Melvern, Kansas. Years later, I would teach Fundamentals of English and English Composition I for Butler Community College, first on their Andover Campus and later online. I developed and taught an online Fundamentals of English course.
2) When did you first decide you wanted be a writer? What pulled you in? What continues to pull you in, what drives you to the page?
I always made up stories, but I'm not sure when I started writing them down. I was an only child who lived with my grandparents on a farm from the time I was seven until I was twelve. This was before the days of television, so on Saturdays, I went to the movie theater in Moline, Kansas, and stopped by the town library to check out books. Many of the movies were westerns. Roy Rogers was my favorite fictional cowboy, and Jesse James was my favorite real-life outlaw. Cochise was my favorite Indian. I had seen the movie Broken Arrow, and the Moline public library had a book about Cochise. I checked it out so many times, the librarian finally gave it to me. She said I had it out so much no one else had a chance to read it anyway. After seeing a movie or reading a book, I would spend the following days and weeks making up my own stories about them, but I was twelve or so before I started writing them down.  
3) You've written a bit of everything over the years, poetry, short fiction and novels. What kind of novels do you write?
I have written a variety of novels, from contemporary suspense and mystery to American historical fiction. They have all centered on the common themes of faith, family, and friendship. I wrote my first novel, The Night before Christmas, while I was a student at Emporia State. I enrolled in independent study with Keith Denniston and delivered pages to him every week. I had started the novel years before but life had interrupted. The need to deliver gave me the structure I needed to finish the rough draft. After that, I spent about thirty years rewriting, submitting, rewriting, and submitting again. I also started a second novel and wrote several. During all those years, I joined critique groups wherever I lived, always looking to improve my writing skills. I still belong to a critique group.
4) I know you've done a lot of research into 1850s Kansas for your series, A Pierce Family Saga. The authenticity that your research provides to the story makes reading your books all the more fun. Do you enjoy doing the research? Does that add to the fun of writing for you? What challenges are there about writing in 1850s Kansas?
One challenge I find frustrating is when sources disagree. For the first novel in the Pierce series, Cordelia stops in Pawnee, which was the first territorial capital of Kansas just long enough for a stone building to be built and the territorial legislature to meet for five days in July, 1855. Various sources said that virtually the only building in Pawnee was the unfinished capitol while other sources said there was a thriving community that was destroyed by the government for various reasons. I decided to go with the thriving community for the purposes of my story.
I have found old newspapers to be wonderful sources of information, and now that they are accessible online, I don't have to leave home to do the research.
5) You are working on Book 4 now of The Pierce Family Saga. Other books have focused on the children in the family and now on the father and the son, Hiram and Ambrose. I can imagine many benefits to writing a series: you become familiar with how the characters think and act, and the bulk of the research is done. What are the benefits and challenges of writing a series?
A major benefit is that if readers like one book in a series, they will want to read the rest of them. However, the research for historical novels is ongoing because the times in which they live change. The fourth book in the series, Hiram's War, takes place in October 1864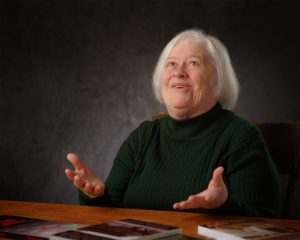 and involves the real battles of Westport and Mine Creek. Hiram, who has joined the Kansas Militia to stop the Confederate General Price from invading Kansas, is taken prisoner near Westport by the Confederates and travels south with them to Mine Creek. Getting the history right and coordinating the real events with the fictional ones is a bigger challenge than I faced in earlier novels in the series, which occurred during the 1850s but were not tied to a particular historical event.
6) You've also done some ghostwriting in which another person pays you to write under their name. It's nice to get paid for writing! 🙂 Have you enjoyed the ghostwriting?
I have enjoyed ghostwriting. My first client provided a list of characters and a partial chapter breakdown. I wrote seven short mystery e-books for her. I'm still working with the second client. The books are in the same genre, but they are longer. I have created the characters and the plots for them.
The great thing about ghostwriting is that writing becomes a job, not just a hobby. Many years ago, I attended a writing conference in Denver. At the banquet, one of the writers at my table asked me, "What do you do in real life?" The question underscored the fact that most of us at the table were wannabes. Being paid means I am a professional. Writing is what I do in real life.
7) I strongly believe that every writer needs an editor. In Emporia, you're our local go-to person for editing. I have tremendous confidence in your skills. When someone has their book edited by you, I would imagine they feel relieved knowing that words will be spelled correctly, the grammar is appropriate, that quotations and apostrophes are in the right places. Tell us about your editing business and the services you offer.
My goal as an editor is to perfect the writer's manuscript while preserving the author's unique voice. To that end, I work with writers at all levels.
First are the writers who have a finished manuscript that has been edited and is ready to publish. The manuscript needs only proofreading, which involves correcting surface errors, such as the ones you mentioned in your question.
Second are the writers who have completed a rough draft and even revised it. Their manuscript needs copyediting. This involves making sure their ideas flow naturally from one to another, the sentences are clear, redundant words and ideas are eliminated, and the manuscript is correctly formatted.
The third level involves working with writers who have a complete first draft that still needs considerable work to make it publishable. If the manuscript is a nonfiction article or book, I will evaluate the order of the information and whether there is enough supporting evidence for each of your major points. Finally, I will assess whether the contents will appeal to the intended audience. For a fiction manuscript, I will look at character development, dialogue, plot, and setting. For either fiction or nonfiction, I will give a summary of items that need to be reworked as well as comments in the margin.
For all manuscript editing, I use Microsoft Word and its track changes and comment features.
If you are interested in knowing more about my editing services, you may check my website at http://hazelhart.com/. As an alternative, you may email me at hihart <@> prodigy < dot > net with information about your manuscript and where you are in the writing process. Once I have your request, I will ask you for a five-page sample and a one-page synopsis of the project. I will give you an evaluation. There is no obligation or fee for this initial review. The purpose of it is to give me an idea of your needs and to give you a sample of my editing style.
Thank you, Hazel!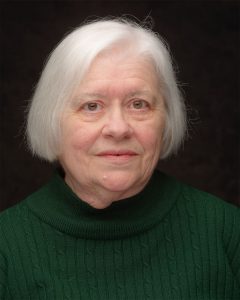 If you read one of Hazel's books you will want to read them all! 
BUY Hazel Hart's books at your local independent bookseller. Here in Emporia, Kansas, we shop at Ellen Plumb's City Bookstore. 

Hazel's novels are also available as e-books on her Amazon page.
Visit Hazel's website. She also has a site for the Pierce Family Saga.
Author photos by Dave Leiker.