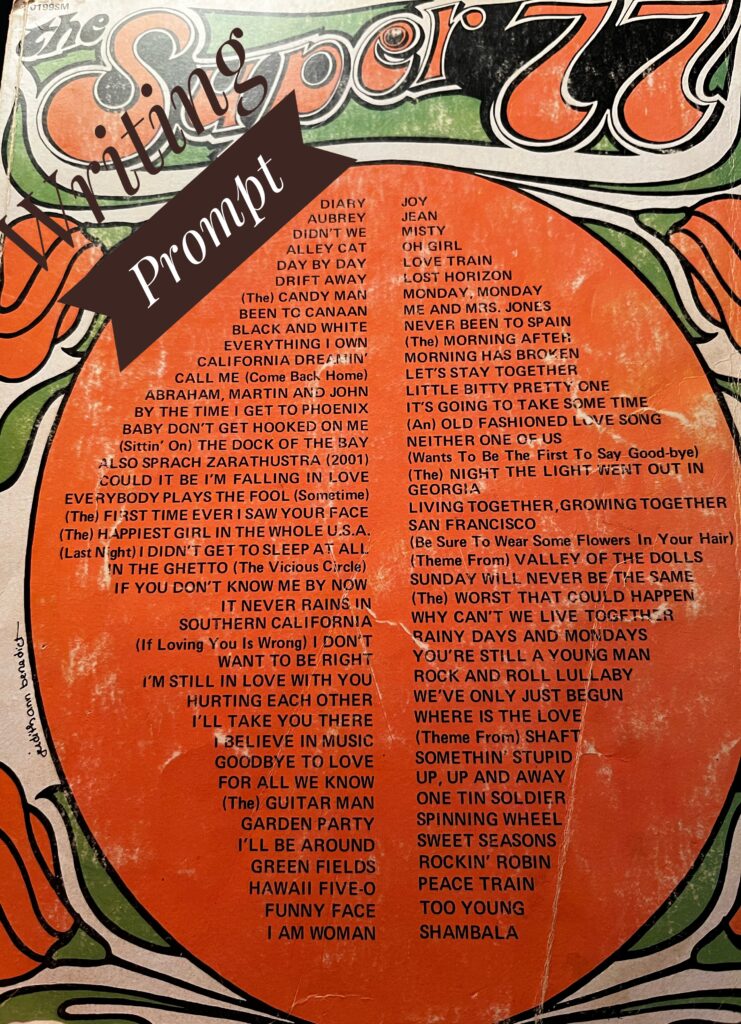 Day 16 Writing Prompt
Yesterday we talked about songs that meant something to us. Today, we're still on the music topic. 
Do you play an instrument now? 
Did your mother make you take piano lessons when you were a youngster? Do you still play? 
Did you take up an instrument in junior high band? 
Do you play the guitar? Or are you a percussionist? 
Are you a vocalist? Do you sing in a choir or some other group? 
I am not musical, but I did take piano lessons. And I did play a coronet then a saxophone in band. I liked to play music, but I wasn't really good at it. 
Even though I have no musical talent, I have a number of directions I could take this prompt:
* Riding my bicycle across the highway (!) to take piano lessons from Mrs. Stansbury who lived just outside of town. 
* Getting a guitar for Christmas one year – something I really wanted. I took a few guitar lessons, but it seemed sad and pointless because I couldn't carry a tune and sing along. 
* Playing '70s music on our piano at home – and singing when no one else was in the house. 
* Playing saxophone in the high school band and always joking around with the boys in the tuba/baritone section behind me. 
* My brother was pretty good at the trumpet. He was in the Argonne Rebels and traveled around the country during the summers. I went to all of the drum corps shows in Great Bend. Sitting in the bleachers under the starry summer skies when the Rebels marched off the starting line with a powerful rendition of "Stars & Stripes Forever," swung through a "Jesus Christ Superstar" medley, and ended with a moving "Oh, Shenandoah." 
That's it for today. Go write your stories about making music. 
Go get 'em! Cheryl 
#writing #writingprompts #prompts #memoir #memoirwriting #lifestories #kansas #smalltownlife
Follow me on facebook: Cheryl Unruh, author
Instagram: writteninkansas
Blog: cherylunruh.com