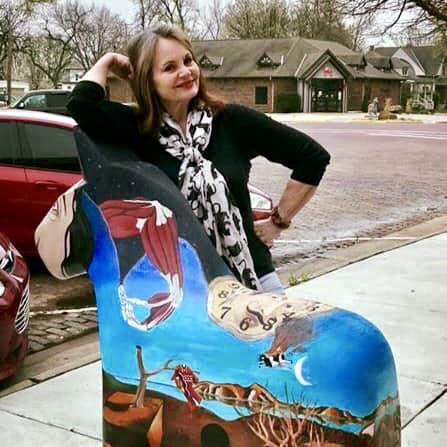 RONDA MILLER was born in Fort Collins, Colorado, adopted by her grandparents, and raised on their farm in Northwest Kansas west of St. Francis near the Arikaree Breaks. She lives in Lawrence and has a son, Scott, and a daughter, Apollonia. She is a recent president of District 2 for the Kansas Authors Club and current statewide president for the KAC. She has written three books of poetry: Going Home: Poems From My Life, MoonStain and WaterSigns.
Welcome, Ronda! It's a pleasure to have you with us here on Written in Kansas. You have had an interesting career path. Would you care to share with us some of the jobs you've had in addition to writing?
Thank you, Cheryl. I appreciate your writings and your interviews with Kansas authors. I've held an interest or passion for numerous careers and took a bit longer to find my way than other people. My jobs have included fork-truck driver, Clerk III of the Physics and Astronomy department at KU, waitress, teamster organizer, fashion model, police officer, provider for children and special needs populations for 32 years, a foster mom, Citizen Journalist and blogger for The World Company and, currently, a Life Coach specializing in those who have lost someone to homicide. My two greatest life passions, children and writing, have been mainstays throughout.
Some of your poems carry deep emotion about your life experiences, such as your mother's suicide when you were 3-years-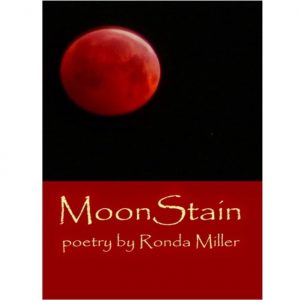 old. Did you find it difficult, at least at first, to share the personal poems? Or were loss and pain something you had already become comfortable talking about?
Poetry has been the initial means of disclosure of my life experiences. Once I started writing, my losses became easier to talk about. I tend to write first, my core release, prior to discussing emotional life aspects. I needed to talk about those personal experiences. Trauma wants voice, as do love and truth.
Your poetry doesn't flinch. You write about the reality of tragic and sudden loss. I suppose these are wounds that close over but never quite heal. How has writing helped you deal with life-altering events?
My perspective about personal losses has changed over time due to the actual process of writing. Writing brings about growth and the recognition that the interpretation of earlier belief systems changes through additional life experiences. It's one reason I tell people writing is important; we may not think we are recovering from a loss, but our writings can give us concrete evidence that we have moved forward.
Some of your poems are gritty, sensual, and sexual. Many writers shy away from that type of honesty. Do you find it freeing?
I believe our experiences in human form, as we navigate through this life, deserve to be shared without judgment. I work on not attaching societal morals to my experiences or of those others have experienced. It's an ongoing process and not an easy task.
Do you back away sometimes when an emotion feels too personal to write about?
No, I believe it is essential to share the intensity of our emotions. It gives permission for others to share their own emotions – or to recognize they exist – and are nothing to fear or feel ashamed of. Emotions are all a part of the human experience.
If there is one thing you would like readers to take away from your poetry, what would that be?
That we exist to share our stories and that we have equally important and relatable stories to share. I met southern writer, Harry Crews, when I was an undergraduate studying creative writing at KU. We remained in touch until he died. He gave me permission to write about anything as long as the emotions within the writing, fact or fiction, were truth. I remind myself of that often and encourage other writers to do the same.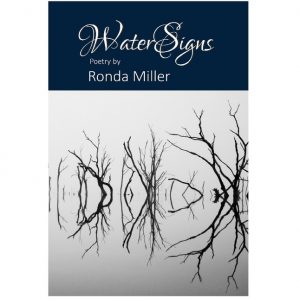 As a Kansan who has written extensively about Kansas myself, I especially love your poem in WaterSigns, "A Quieter Kansas," and from MoonStain, your poem, "What My Mother Didn't Teach Me, I Learned from the Prairie." I can tell from those poems that you understand the land, you've been nurtured by it, you find comfort there. Imprints of childhood remain, the good moments and the painful ones, and the way you combine the pain with the healing in your poetry is beautiful. When you return to northwest Kansas, do visits to that region fire up a bunch of new poems for you?
Thank you, Cheryl. Yes, always. I love traveling the backroads of Kansas alone. I become lost in memories and in the isolated, serene beauty that is Kansas. All the senses that nature provides, visually, through scent, touch – via the movement of the wind, serve to trigger memories and stimulate wording wrapped in layers.
When you write, do you have a specific time to sit down, a specific place, do you write whenever the poems come naturally, do you sit down and tease poems out of the ethers?
I write when compelled or triggered. I have learned to release the poem in the moment as I experience an emotional poetic demand. I believe if I don't, the poem will tap someone else on the shoulder and it will be flavored by their life experiences rather than my own.
What is your writing method?
If I feel a need to write a poem, I read someone like William or Kim Stafford's poetry. Their poems are complete and inspirational. They serve to quiet and bring me peace. Reading Wordsworth or favorite Iranian poet, Forough Farrokhzad, also serves to inspire my poetry.
You've led trauma workshops "Writing Your Trauma Without Too Much Drama," "Talking to Crickets" and "Motion in Emotional Poetry" in which you help others use writing as a way to work through their experiences and feelings. What have you and the attendees gained from these sessions?
We come away from these workshops with renewed compassion and knowledge that we are all connected. I admire the courage people have when they share their personal losses and traumas. And by moving forward in life. Witnessing someone share something painful for the first time is awe inspiring. Poetry, as is crying, is  the love we are – our core.
You are a go-getter. You encourage others to be active, you invite them to share their writing with others, you set up programs and poetry readings. Your energy and accomplishments inspire us all. What drives you to help others reach their potential?
I've received much understanding about my personal life, and have lost shame about things I had no control over, when sharing my poetry.  It's a great feeling to connect with others and give them permission to be exactly who they are without judgment. A beginning poet's voice is of equal importance to a seasoned or famous poet's voice.
You've done a great job as president of District 2 and now as statewide president of the Kansas Authors Club. What about the KAC brings you joy?
I've met many wonderful writers who have encouraged and accepted my offerings. Many of my now closest friends are KAC members.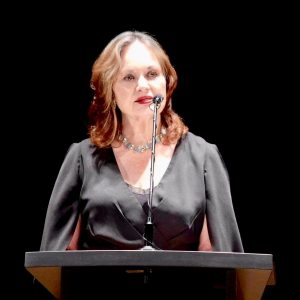 I'm extremely proud of the club for not only being the oldest writing club in the U.S., but also the fact that as a club we have members, and contests, inclusive of all ages beginning at grade one. Of course, I've also met my publisher, Tracy Million-Simmons and Meadowlark-Books. Becoming a member of KAC has been life changing for me.
What writing project(s) are you working on now?
I have recently semi retired and am giving myself the next six months to a year to travel and write. I'm considering having my latest collection of poems, WindsOfTime, put into a chapbook. I continue writing my memoir, Gun Memories of a Stone-Eyed Cold Girl, and I'm working with photographer, Richard Gwin, on a book about Cuba. He and I co-wrote, The 150th Reride of The Pony Express, documentary. There are tentative plans to put a coffee-table book together with photographer, Doug Busby, who also grew up in St. Francis.
Thanks so much for participating, Ronda! 
Thank you, Cheryl.
BUY Ronda Miller's books at your local independent bookseller. Here in Emporia, Kansas, we shop at Ellen Plumb's City Bookstore.